Simplybuy Own Nofuel Panel Building factory .
we supply for customzied panel building service ,PLC Cabinet MCC Panel and automation soltuion .
We have a full experience panel building engineers and panel building workers apply automation systems service for customer .
We offer PLC Panel , inveter drvie panel and MCC Panel for factory controls .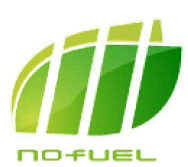 control system
The control system, electrical, instrumentation and software documentation supplied with the equipmentessentially comprises the following
• Component list and data for electrical components
• Part lists with all electric and electronic components•
•Connection diagrams•
•Terminal diagrams
•Configuration diagrams for control cabinet, switch gear cabinet, operator control panels andjunction boxes
• Circuit diagrams•
•Cable lists
•Functional Design Specification (FDS) with system architecture and software specifications•
•List of PLC inputs and outputs• PLC - DCS interface configuration
• Proof of intrinsic safety• Test certificates• ATEX conformity declarations
• Installation and operating manuals for instrumentation and electrical components
• FAT protocol for control system
• List of spare parts
• Operation and maintenance manual
Nofuel Panel building photo